Teaching Business English Specialization Module

Module Overview | 20-Hour Practicum | Teaching Business English | Teaching English To Young Learners
Teaching IELTS and TOEFL Preparation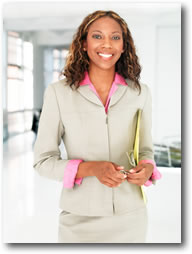 English is the international language – three quarters of the sites on the Internet are in English, a similar percentage of mail and faxes sent worldwide are in English, and English is the official language of the Olympic Games. In fact, the World Trade Organization debriefs, meets, and publicizes primarily in English even if the representatives are from countries where English is not the native language. These are among the many reasons why adult learners abroad need ESL teachers like you. Teaching business English is your opportunity to teach the future leaders and business innovators of tomorrow how to effectively communicate in the most international language. The Teaching Business English specialization module will give you the skills required to teach adults how to correspond and function in English within the global business community.

Certification
An additional 40-hour TESOL/TESL/TEFL certificate specializing in Teaching Business English

Program Length
40-hour online course to be completed within three months of registration

Pre-requisite
Completion of the Oxford Seminars' TESOL/TESL certification course

Course Objective
In completing the Oxford Seminars' Teaching Business English Module, you will:
Gain a theoretical and practical overview of how to teach business English in the classroom;
Examine case studies and be provided with numerous practical lessons for teaching;
Learn how to teach your class to feel calm and confident when speaking on the phone and within group settings, and how to better perform individual tasks;
Gain better understanding of business topics to discuss in an ESL classroom;
Learn where to find useful teaching resources and materials.

Recommended Background
No previous business knowledge or background is required to take this course.

Course Content
Understanding business English, including specific challenges faced by adult learners;
Strategies for designing icebreakers and motivating students based on the principles of communicative teaching;
Case studies outlining common situations and difficulties business English teachers may encounter;
How to develop and implement business English lessons and units;
How to teach verbal communication skills in business English;
How to teach written communication skills in business English;
Approaches to teaching business English vocabulary and useful expressions;
Techniques for choosing and integrating business English resources.

Course Evaluation
In this module, you will complete readings, examine lessons, and complete an assignment that consists of 100 multiple-choice questions.

Employment Opportunities
Teachers who earn the specialization in Teaching Business English for their TESOL/TESL certification will possess the theoretical and practical skills required in today's ESL industry to teach adult business professionals how to effectively communicate and correspond in English. This specialization opens the door to the opportunity to teach top executives, managers, CEOs, and other business professionals in industry and corporations abroad.
Registration
The Teaching Business English Specialization Module is affordably priced at $300 and includes all online course materials and instructor support, as well as the shipping and handling fees (within the US and Canada) associated with the mailing of the upgraded certificate awarded upon module completion.
To register for a specialization module, please call our offices toll free at 1-888-227-6755 (Toronto area: 647-932-6030; Vancouver area: 604-670-2870).