About Oxford Seminars
Established in 1992, Oxford Seminars is the leading provider of teacher training certification courses all across Canada and the US. Join our over 70,000 graduates and get TESOL/TESL certified with Oxford Seminars and begin your exciting adventure teaching English abroad.
Why Choose Oxford Seminars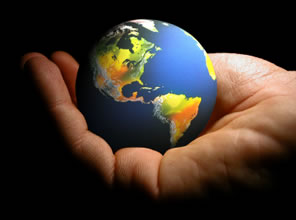 Convenient Course Locations

Oxford Seminars is the only TESOL/TESL course provider offering certification courses all across Canada, including Calgary, Edmonton, Halifax, Hamilton, London, Montreal, Ottawa, Saskatoon, St. John's, Toronto, Vancouver, Victoria, Windsor, Winnipeg, and many more locations in between. For the latest course dates, check out our Course Locations and Dates page.

Comprehensive Course Curriculum

From ESL warm-up games and classroom management techniques to second language acquisition and teaching English grammar, our intensive 120-hour TESOL/TESL certification course covers a comprehensive range of teaching skills. Whether you are still in school, have just graduated, or have been in the workforce for a number of years, the course curriculum is designed to accommodate your needs.

Limited Class Size

In order to ensure a low student-to-instructor ratio, our course has limited enrollment with spaces allocated on a first-come-first-served basis. The small class size provides a comfortable setting with ample opportunity for you to interact with and learn the most from our highly qualified instructors.

Experienced Course Instructors

Our highly qualified and experienced course instructors cover a comprehensive range of teaching skills ensuring our graduates are well-trained, marketable ESL teachers. Every member of Oxford Seminars' extensive teaching faculty has years of distinguished ESL teaching experience both locally and abroad. Students tell us they find our instructors approachable, highly knowledgeable, and able to teach difficult material in a dynamic, useful and creative manner which facilitates learning.

Extensive Course Materials

As part of the extensive course materials included, you will receive a comprehensive teaching textbook by Jeremy Harmer, our industry-leading 490-page training manual, and a practical Grammar textbook. You will find these resources useful both during the course and in subsequent overseas teaching positions.

Unparalleled Job Placement Service

Our Job Placement Service provides assistance with finding the most rewarding teaching jobs at ESL schools around the world. We have formed partnerships with language schools worldwide that are searching for certified ESL teachers. Many Oxford Seminars students who begin their job search during the course receive interviews and offers for full-time teaching positions before the course is over.
"I really appreciate the efficiency of this process and I especially appreciate your guidance and assistance with my documents. The service you've provided is truly refreshing."

– Ken, Barrie, ON
Exclusive Money-Back Guarantee

Our goal is to help you find an excellent ESL teaching job abroad. We are so confident with the training you receive in our certification course that we back it up with our exclusive Money-Back Guarantee.
25+ Years of Industry Experience

Established in 1992, Oxford Seminars is the leading provider of teacher training certification courses all across Canada and the US. Our graduates explore the world, collect experiences of a lifetime, and find themselves in high demand. Get certified to teach English abroad with Oxford Seminars, the leading provider of TESOL/TESL certification, and join thousands teaching English around the globe.
"I really liked the course, and the organization of materials/assistance to teachers is great! I will definitely recommend."
– Nicholas, St. John's, NL