Graduate Placement Service: Your Ticket to the World
Taking Oxford Seminars' course means that you've already signed up for adventure! Looking for a great job? Want the experience of a lifetime? Need teaching experience? Our Job Search Advisors have all lived and taught abroad and will walk you through every step of the job search process.
While You're Getting Ready To
Explore the world
Find a fascinating job
Embrace a new culture
Gain valuable teaching experience
We'll Help You
Decide a best-fit

destination
Present yourself professionally in the ESL marketplace
Prepare to step into the experience of a lifetime
Enjoy the journey as we support you every step of the way
We've Already
Established an international reputation for excellence in education
Formed partnerships with

schools and recruiters around the globe
Helped thousands

of grads find fascinating jobs throughout the world
We're here to help you find your ideal experience. Hear from some of our grads around the globe.

Thanks to Oxford Seminars Graduate Placement Service, I have a job from which I can find even more opportunities. I feel confident now that my Job Search Advisor guided me through the first steps of my teaching career.

-
J.A., St. Simon, NB
Meet Some of Our Job Search Advisors
Our Job Search Advisors, similar to our Course Instructors, bring their extensive global experience and knowledge to guide you to your best adventure.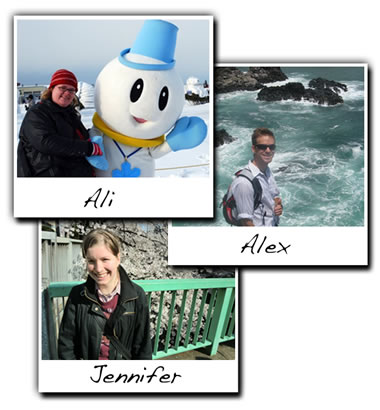 I'll admit right off the bat that I was wary and unsure of how to approach searching for jobs overseas, as the vast quantity of them was simply overwhelming. Thankfully, with the help of Oxford Seminars and its placement program, the whole process was really streamlined. My Job Search Advisors did a lot of work on their end, and I was soon buried under an avalanche of phone and Skype interviews.

-
N.E., Vancouver, BC