Graduate Testimonials
The adventure began a couple of years ago when my boyfriend and I, armed with the knowledge we gained from Oxford Seminars, made our way to Japan where we began a new life.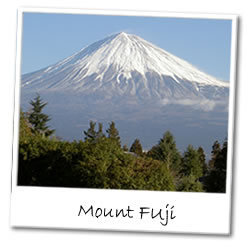 We work for a large English conversation school where we have the opportunity to teach students of all ages from as young as 4 years old right up to 75. We teach English over a multi-media system, which allows us to talk to students from all over Japan. As a couple, our employer has been accommodating by giving us identical schedules and granting our time off requests for travel. We have been able to see and do so many things that most people can only dream of, including climbing Mt. Fuji and snowboarding in Nagano. We are constantly trying new things!
The friends we have made and the people we have met have helped make the adjustment to living in a foreign country much easier. Our only recommen-dation to others is to immerse yourself into the culture as much as possible. We sometimes miss out on learning more of the Japanese language because we are not teaching in a public school. Aside from that we are having a lot of fun and we wish good luck to all embarking on this adventure!
- Jenn and Keith, Teaching in Japan